Fiber Testing Facilities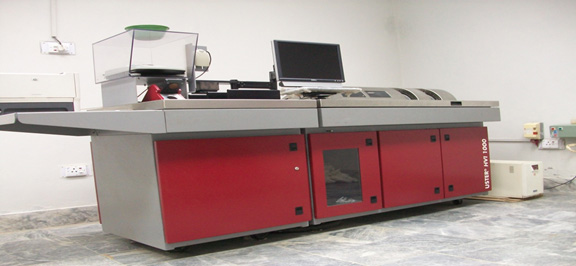 Testing Charges:
S. No
Test
Instrument
Charges (Rs.)
1.
Complete HVI Test

i)    Upper Half Mean Length

ii)   Uniformity Index

iii)  Short Fibre Index

iv)  Strength

v)   Elongation

v)   Micronaire

vii)  Maturity

viii) Colour Grade

ix)   (Rd% & +b)

HVI 1000 Classing, USTER TECHNOLOGYIES
300/-
2.
Individual Test by HVI
-do-
300/-
3.
Non Lint Content (Trash)
Shirley Analyzer, MK-II, UK
150/-
Mode of Payment:
The fee is payable in advance. The amount should be paid through bank draft, pay order in favour of Pakistan Cotton Standards Institute or in Cash (up to  Rs.5000/-). Payment through cheque would not be accepted.
Terms & Conditions:
All the cotton samples for conducting instrumental tests would be received daily from 9:00 AM to 4:00 PM except Saturday, Sunday and public holidays at the laboratories of Pakistan Cotton Standards Institute along with a written request clearly indicating detail of required test/ tests.
Cotton sample weight should not be less than 500 grams for each test.
The cotton samples would be delivered by the party concerned at his own responsibility.
Cotton samples will be tested and the report shall be issued in order as per receipt in PCSI laboratories.
The tests are under taken by the PCSI Laboratories subject to the condition that no responsibility shall rest on the Institute for the reports issued and findings mentioned therein. However, due care will be taken by the institute for samples received for testing but the institute shall not be responsible for any damage to the samples.
PCSI may refuse to accept any sample for any reason.
Procedure and testing fee may be revised by the Institute as and when considered necessary without any prior intimation.
Lab In-charge:              Miss. Rabia Farhat
Location:                             Plot No. H-18 3rd. floor, Near SITE Stadium, Manghopir Road, SITE, Karachi.
Contact Nos:                  Ph:              021-99333265,
                                      Fax:            021-99333260.
                                      Email:         pcsi2004@gmail.com